---
Our Rolly Tasker spinnaker sock is designed to enhance your enjoyment of sailing by making the lowering of either a symmetrical or asymmetrical spinnaker as easy as it can be. While ideal for the cruising sailor, a spinnaker sock is also a must for the short-handed yachtie.
It is designed with 2 full length pockets (one for the spinnaker and one for the up/downhaul lines); a coloured full length stripe, so as to check that the sock is not twisted and an adequately large ring, so that it can be pulled over the shoulders of the spinnaker with ease.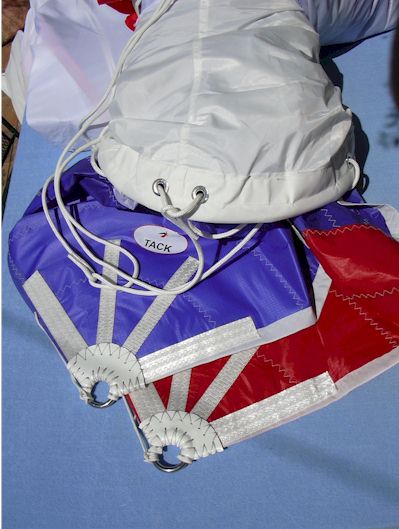 How do I know how long at Spinnaker Sock I need?
We recommend that the sock should be approximately 1m shorter than the leech on a Symmetrical Spinnaker and approximately the same length as the leech on a Asymmetrical Spinnaker.